Leo Messi compared Argentina to Barcelona as he showcased his brilliance on the field once again as he scored two goals in Argentina's impressive victory against Peru.
The match, held in Lima, demonstrated Messi's undeniable skill and influence in leading his national team to victory. In addition to his outstanding performance, Messi also shared his thoughts on the team's progress and drew comparisons to his time at Barcelona.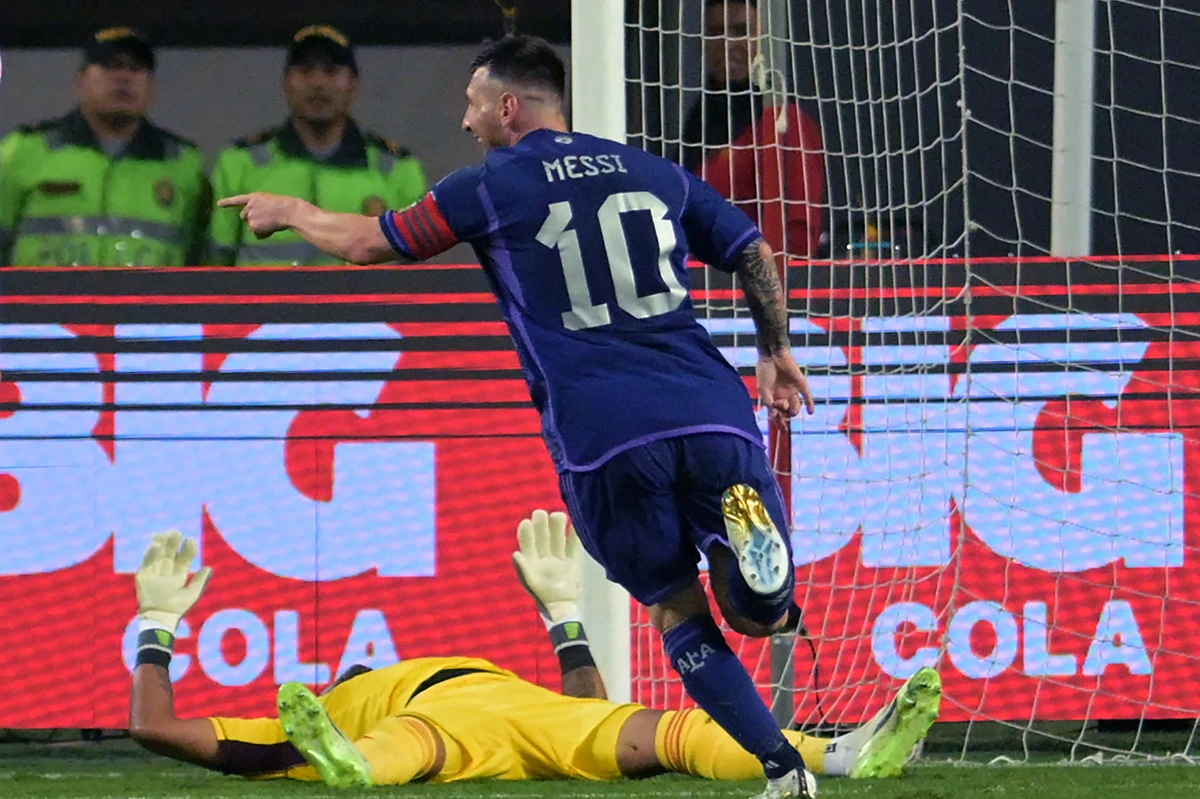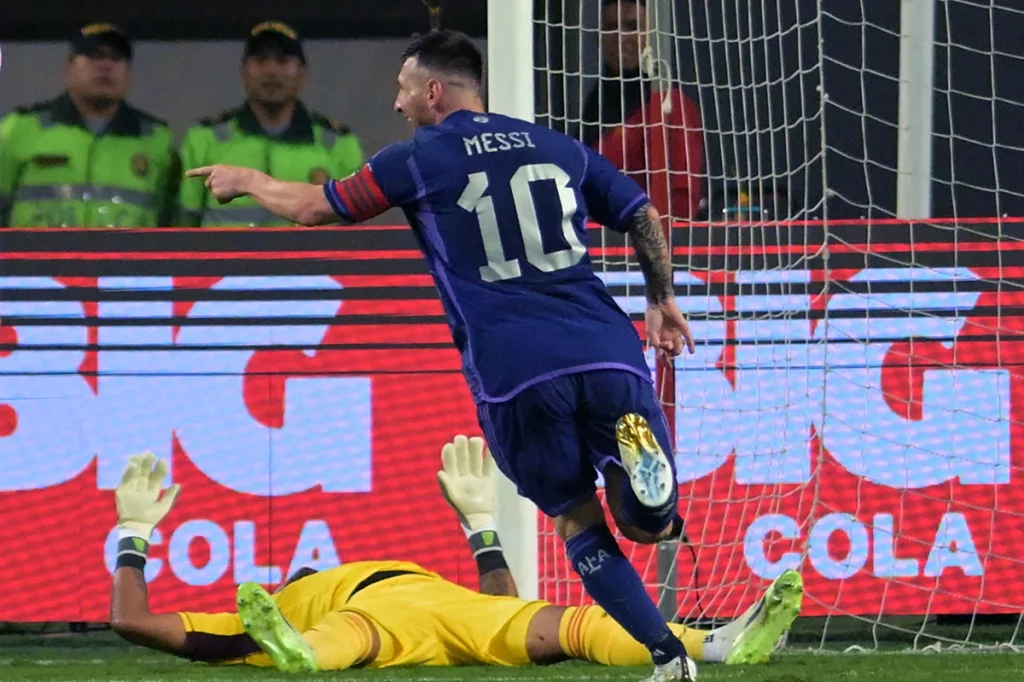 Messi Compares Argentina to Barcelona
Messi's impact on the game was evident from the start. He displayed his trademark finesse and composure in front of goal, finding the back of the net twice.
Unfortunately, an offside decision ruled out his third goal, denying him a hat-trick. Nevertheless, his contribution played a crucial role in Argentina's 2-0 triumph over Peru.
After the match, Messi expressed his delight with the team's performance and their continued growth. He highlighted the confidence and freedom they have gained since winning the Copa America in Brazil. Messi emphasized the team's unity and their love for playing an attractive brand of football.
When asked about the team's similarity to his illustrious tenure at Barcelona, Messi was effusive in his praise.
He acknowledged that comparing the two teams might seem like a stretch, considering Barcelona's historic achievements. However, Messi spoke highly of the current Argentina squad, stating that they are getting closer in terms of their demonstrated ability and accomplishments.
What Did Messi Say?
"This team is impressive and continues to grow, game after game. We are playing better and better. Comparing [the team] to Barcelona… It's the best team in history, that Barça side. It's a lot, isn't it?

But I think this team is very close because of what we have shown, because we have been champions of South America, of the world. That has a lot of merit.

We have great players, no matter who plays, you can't tell because we have a very strong style of play, which identifies us a lot, which we like to do, and we hope to continue on this path."

Leo Messi
He referenced their Copa America and World Cup victories as significant milestones that merit recognition.
The star forward also commended the team's talented players and their commitment to the team's style of play. He underlined the excellent group dynamics and positive atmosphere within the squad, stressing the importance of camaraderie and shared goals.
Messi attributed the team's success to the collective effort and determination of both seasoned veterans and young talents within the squad.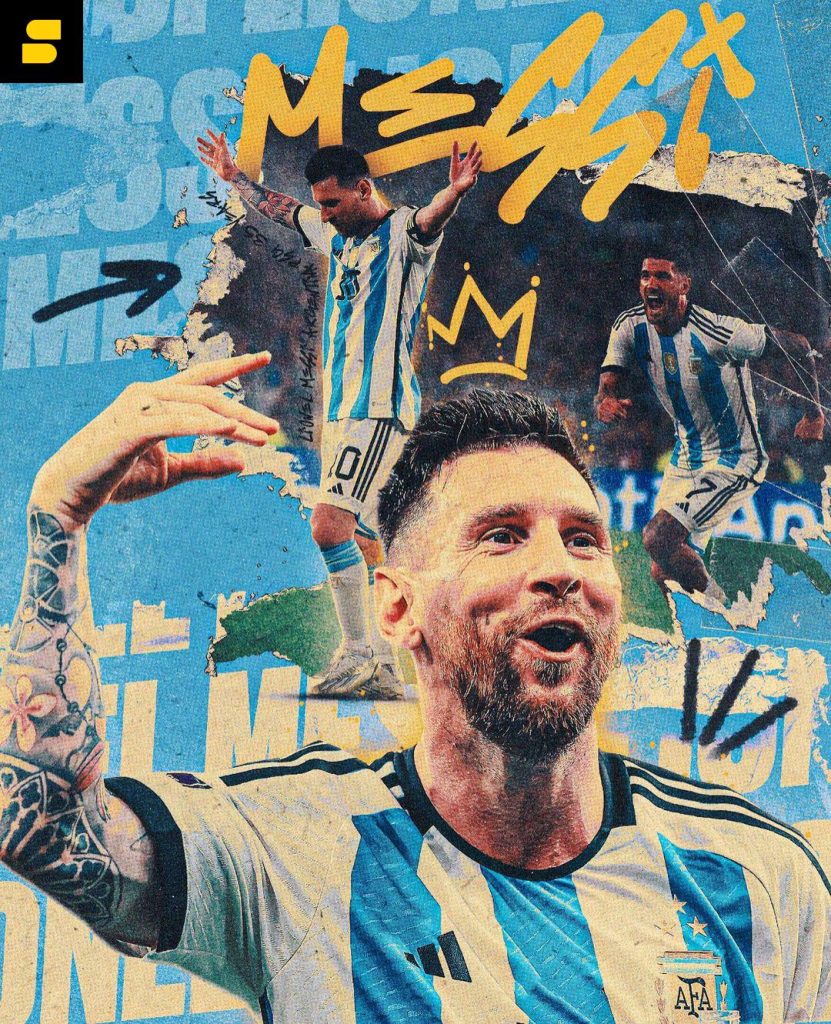 Line Up of Argentina against Peru
Argentina, under the guidance of coach Scaloni, fielded a well-structured lineup that proved to be formidable against Peru.
With Emiliano Martínez in goal and the defensive quartet of Acuña, Otamendi, Pezzella, and Lucas Martínez, Argentina showcased solidity at the back.
In midfield, Alexis Mac Allister, Enzo, and Lo Celso provided the necessary creativity and control, while upfront, Nicolás González, Lautaro, and Messi formed a potent attacking force.
Peru 0-2 Argentina Highlights – Messi Scores Twice
Leo Messi's Statistics in Argentina
Looking ahead, Messi outlined his plans for the future, expressing his determination to maintain peak performance. After concluding his international duties with upcoming matches against Uruguay and Brazil, he looks forward to a well-deserved break in Argentina.
With two stunning left-footed finishes, Messi outshined his former FC Barcelona colleague and Uruguay star, Luis Suárez, by surpassing him in the South American World Cup qualifiers. Messi's tally now stands at an impressive 31 goals, compared to Suárez's 29.
Fuelled by their influential captain, La Albiceleste boasts a flawless record of 4 wins, 0 losses, and 0 draws as they kickstart their 2026 World Cup campaign, aiming to defend their title won in 2022.