The highly anticipated UEFA Champions League is back, kicking off another thrilling season of top-class European football. Football fans around the world are eagerly awaiting to listen Champions League anthem as an essential sign to start of this prestigious tournament.
Where to watch Champions League?
Football enthusiasts in Georgia, Uzbekistan and Moldova can catch all the exciting action of the Champions League on setantasports.com. The platform will be broadcasting the matches, ensuring that fans in these regions don't miss a single moment of the thrilling competition.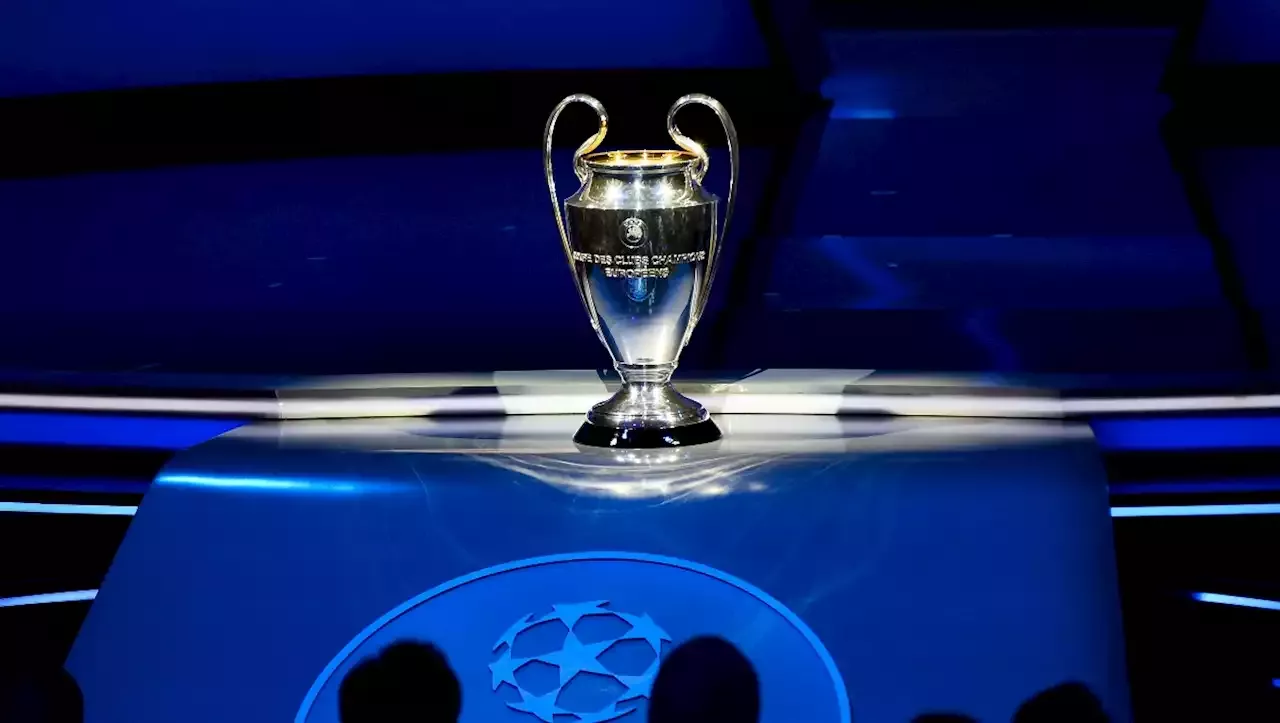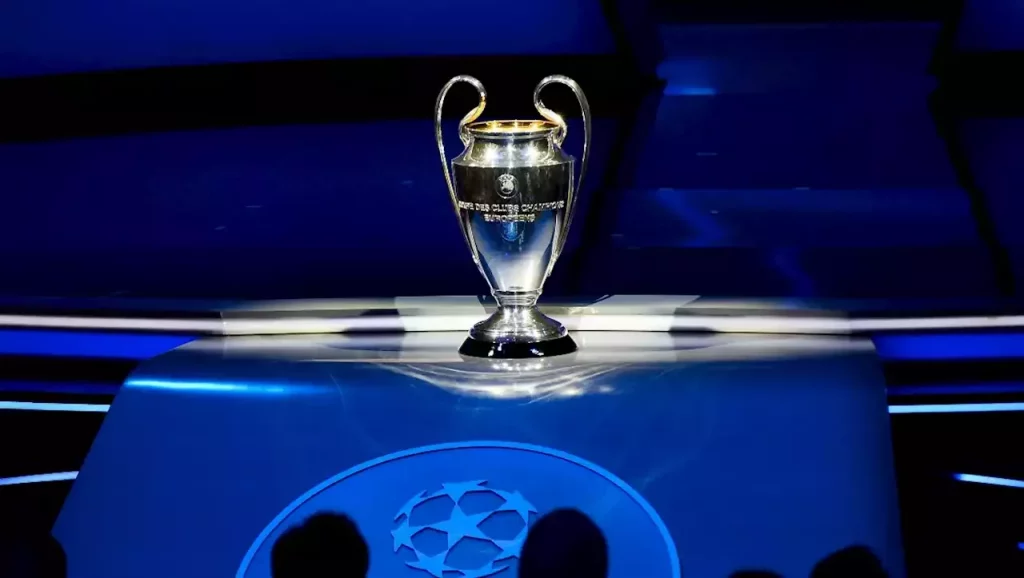 Champions League – Group Stage
The group stage is set to commence, featuring some of the most formidable teams in Europe. Reigning champions, Manchester City, will begin their title defense alongside other strong contenders such as Arsenal, Manchester United, and Newcastle from the Premier League. Celtic, the Scottish champions, will also be looking to make an impact in the tournament after their successful campaign last season.
The draw for the group stage has produced some intriguing match-ups. Newcastle finds themselves in a challenging Group F, with tough opponents like French champions Paris St-Germain, Italian giants AC Milan, and former Champions League winners Borussia Dortmund. On the other hand, City will be confident of progressing from Group G, facing RB Leipzig, Red Star Belgrade, and Young Boys.
Manchester United will have to navigate their way through Group A, competing against German giants Bayern Munich, FC Copenhagen, and Galatasaray, while Arsenal will go head-to-head with Europa League winners Sevilla, PSV Eindhoven, and Lens.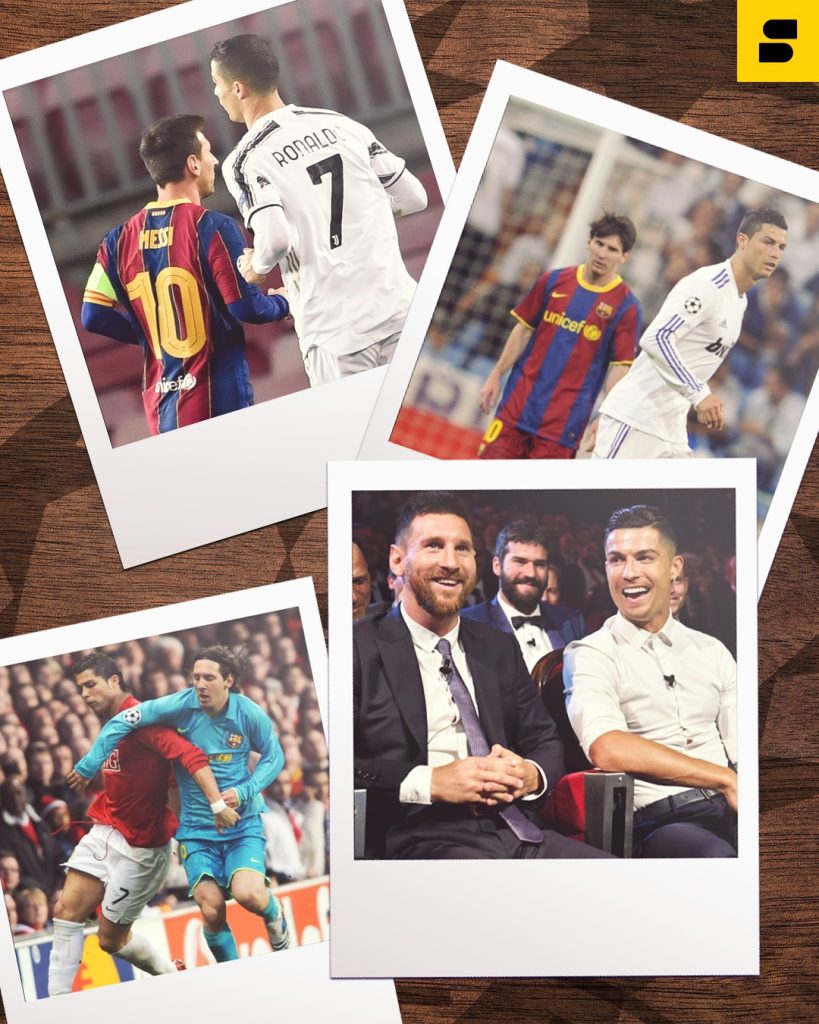 Although this season will not feature iconic names like Cristiano Ronaldo and Lionel Messi, fans can still look forward to witnessing the talents of France striker Kylian Mbappe at PSG and the goal-scoring prowess of Erling Haaland at Manchester City. Excitement also surrounds the emergence of the youngest debutant and scorer for Spain, 16-year-old Lamine Yamal, who plays for Barcelona.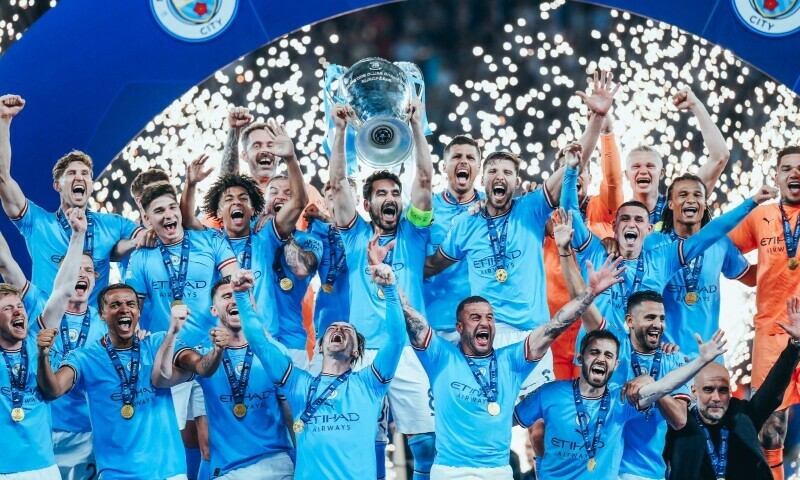 Matchday 1 & 2 Highlight Fixtures
This Champions League season kicks off with a major clash, as Bayern Munich square off against Manchester United in Germany on September 20.
Spotlight will be on Harry Kane, facing English rivals for the first time since joining the Bundesliga titleholders. United's comeback to the Champions League sees them up against one of the tournament favorites, Bayern.
The infamous 'Group of Death' promises gripping encounters. AC Milan will battle Newcastle on September 19, marking the Magpies' anticipated return to the top-tier European competition. Meanwhile, PSG and Borussia Dortmund will compete in another significant match from the same group.
On Matchday 2, Newcastle hosts PSG in a lucrative duel at St James' Park on October 4. A day prior, Serie A champions Napoli will clash with Real Madrid amidst the electric vibe of the Diego Armando Maradona Stadium.
Champions League – Group Stage Schedule
The Champions League games are scheduled to take place on various matchdays. Starting from September and culminating in the final on June 1. The final of this season's Champions League will be held at the iconic Wembley Stadium.
The group stage dates are:
Matchday 1: September 19/20 2023
Matchday 2: October 3/4 2023
Matchday 3: October 24/25 2023
Matchday 4: November 7/8 2023
Matchday 5: November 28/29 2023
Matchday 6: December 12/13 2023
Who are the Favourites
According to simulations based on Gracenote's Euro Club Index, Manchester City enters the tournament as the favorites to lift the trophy once again. Real Madrid and Bayern Munich closely follow as strong contenders.
However, with a 19% chance of a new winner, the competition is as open as ever. City, Real, Bayern, and Barcelona have a minimum 90% chance of progressing to the knockout stage.
It's noteworthy that this will be the last season following the existing format, with significant changes set to be implemented in the 2024-25 season. The revised format will include 36 teams, incorporating two additional places for countries whose clubs have performed exceptionally well in the previous campaign.
Football fans worldwide can anticipate months of captivating matches, high-intensity drama, and unforgettable moments as the Champions League kicks off once again.
So, grab your jerseys, rally behind your favorite teams, and get ready for an exhilarating journey in the most prestigious club competition in Europe.
For viewers in Georgia, Uzbekistan and Moldova, setantasports.com will be broadcasting the Champions League matches.