The 2023-24 NBA season began with thrilling games. The Denver Nuggets played against the Los Angeles Lakers. The Phoenix Suns faced the Golden State Warriors. The Nuggets, the current NBA champions, beat the Lakers. The Suns showed their might against the Warriors.
Triple Double From Nikola Jokić
Nikola Jokić stood out for the Nuggets. He scored a triple-double with 29 points, 13 rebounds, and 11 assists. The double MVP showcased his skill, making great passes and shots. Jamal Murray added 21 points and six assists.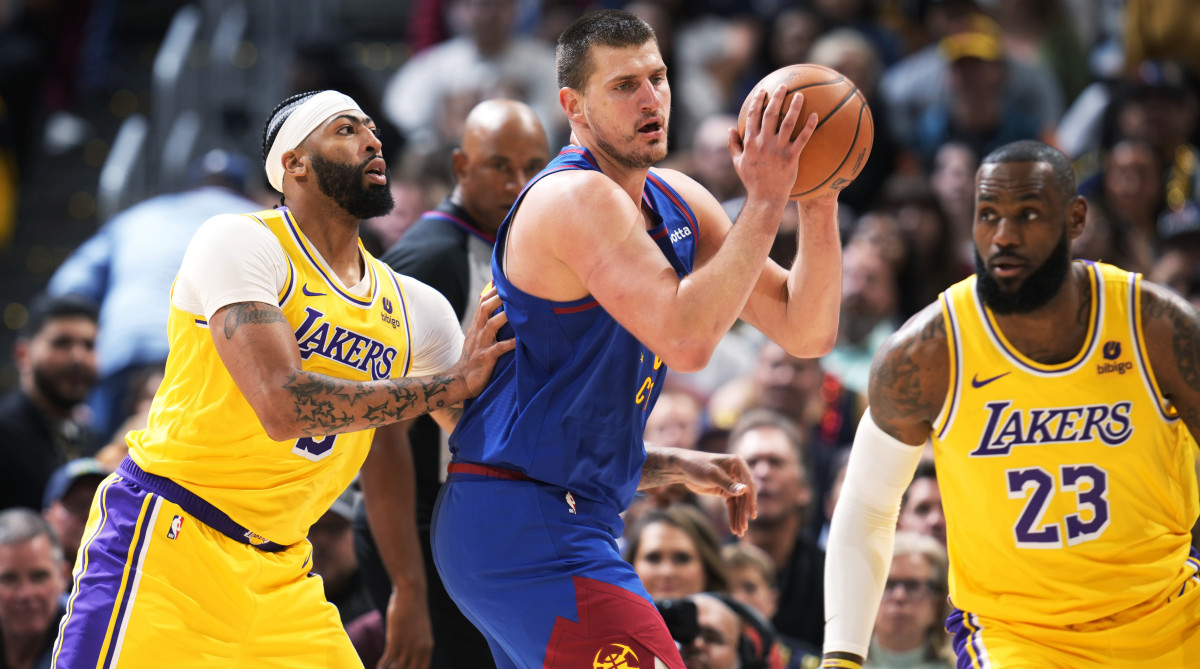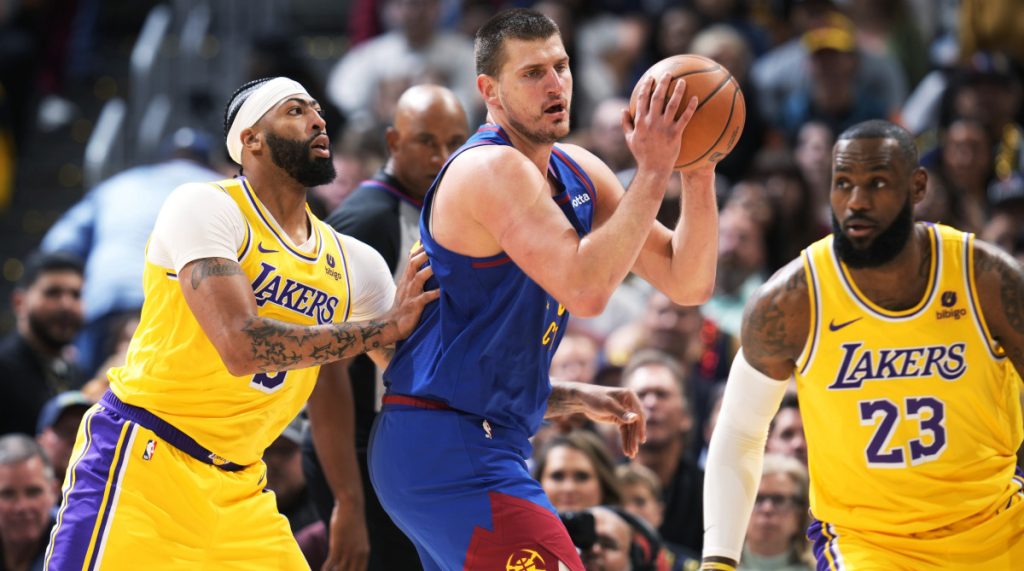 Kentavious Caldwell-Pope scored 20 points and made three steals. LeBron James managed 21 points for the Lakers. However, the Nuggets won, 119-107, at Ball Arena.
It was a big night for the Nuggets. They received their championship rings and raised their title banner. The custom rings had symbols of the Nuggets' first NBA win.
They featured diamonds, rubies, and blue sapphires. These elements marked the team's colors and their 16 playoff wins. The design also honored Ball Arena. 'Nuggets' was etched in yellow diamonds, highlighting their 24-year stay. Bright red rubies surrounded the ring, marking their strong defense in a key Miami Heat game.
Nuggets 119-107 Lakers Highlights
Suns Defeat Warriors in Season's Opening Clash
In the Bay Area, the Phoenix Suns started strong. They played against the Golden State Warriors. The Suns won, 108-104, despite the Warriors' effort. Devin Booker scored 32 points, added six rebounds, and made eight assists. Kevin Durant had 18 points and 10 rebounds.
NBA Schedule Week 1 – WEDNESDAY, OCTOBER 25
Where and How to watch San Antonio Spurs vs Dallas Mavericks
Tune in to setantasports.com to catch the San Anronio Spurs vs Dallas Mavericks game.. Live coverage begins at 09:30 am on Thursday, October 26, 2023 (Philippine Time).