The National Basketball Association (NBA) and Setanta Sports Philippines Limited (Setanta Sports), a subsidiary of international sports television company Eurasian Broadcasting Enterprise Limited based in the UK, today announced a multiyear agreement to deliver more than 120 NBA games each season through over-the-top streaming and pay television in the Philippines.
The agreement builds on the NBA's multiyear collaborations with Eurasian Broadcasting Enterprise Limited and Setanta Ukraine Limited to deliver games through Setanta Sports' pay TV channel and streaming platform across select countries in Europe and Asia.
Beginning with the 2023-24 NBA season that tips off its broadcast in the Philippines on Wednesday, Oct. 25, Setanta Sports will deliver live NBA games in the country through its streaming platform and pay TV channel.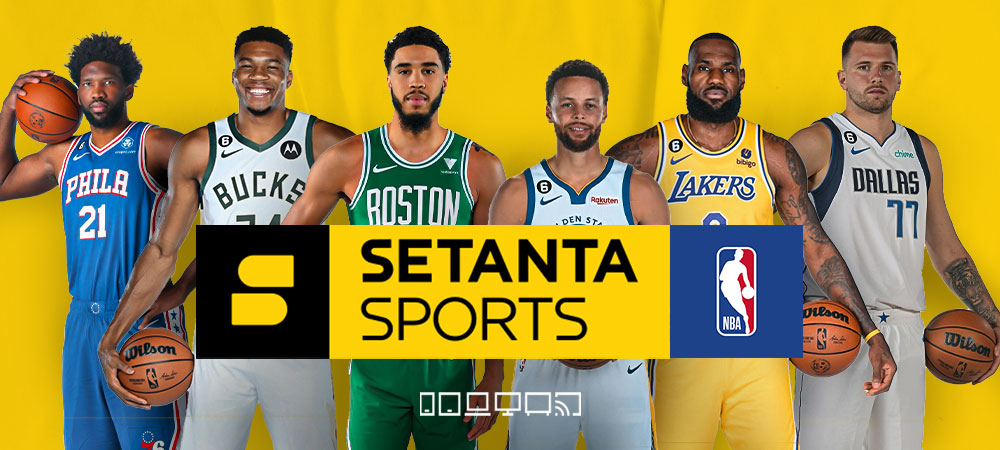 What Setanta Sports Offers to Customers
Additionally, Setanta Sports' streaming platform will offer live and on-demand access to original NBA programming, including the NBA's wraparound content series "NBA 360," which features exclusive interviews and behind-the-scenes access to players, coaches and more.
Fans in the Philippines can access the Setanta Sports platform by registering to the streaming service and downloading the Setanta Sports App on connected devices, including smartphones, tablets, and smart TVs.
As part of the new multiyear agreement, Setanta Sports will provide its subscribers and registered users in the Philippines across both over-the-top streaming and pay television with the opportunity to purchase the NBA Playoffs package on NBA League Pass, the league's premium live game subscription service available on the NBA App.
Pricing for the NBA Playoffs package offered by Setanta Sports will be announced at a later date.
Filipino Fans' Passion for NBA
"We're delighted to extend our cooperation with the NBA to include the Philippine market, where basketball continues to be the most popular sport," said Setanta Sports Philippines CEO Giorgi Pruidze.
"This collaboration will build on our extensive sports portfolio, which includes various premier international soccer and basketball leagues, and we look forward to showcasing the best NBA games on Setanta Sports to deliver a must-have platform for sports fans nationwide."
"Filipino fans have an incredible appetite for NBA content, and we are thrilled to work with Setanta Sports to bring them even more NBA action year-round," said NBA Asia Head of Content Partnerships and Direct-to-Consumer Kelly Cooke.
"With the 2023-24 season fast approaching, this collaboration will provide our passionate fans with new digital offerings and even more ways to watch their favorite teams and players across the wide range of platforms they're engaging with."
Fans in the Philippines can shop for official NBA merchandise at the NBA Stores at SM Megamall and SM Mall of Asia and at NBAStore.com.ph. For all the latest NBA news and updates, fans in the Philippines can visit www.nba.com, download the NBA App, and follow the NBA on Facebook, X and TikTok.
For more information on Setanta Sports subscription packages, fans in the Philippines can visit www.setantasports.com, download the Setanta Sports App on the App Store and Google Play, and follow Setanta Sports on Facebook, Instagram, TikTok and YouTube.
How to Watch NBA in the Philippines – Get 2nd Month for Free
Don't miss a moment of the NBA action with Setanta Sports! For only P149 per month, you can enjoy live NBA games right at your fingertips.
Plus, with our limited-time offer, subscribe now using promo code: GET1, and receive your second month absolutely free. It's the perfect time to get in on the excitement with Setanta Sports in the Philippines!
About the NBA
The National Basketball Association (NBA) is a global sports and media organization with the mission to inspire and connect people everywhere through the power of basketball.
Built around five professional sports leagues: the NBA, WNBA, NBA G League, NBA 2K League and Basketball Africa League, the NBA has established a major international presence with games and programming available in 214 countries and territories in more than 50 languages, and merchandise for sale in more than 200 countries and territories on all seven continents.
NBA rosters at the start of the 2022-23 season featured 120 international players from 41 countries. NBA Digital's assets include NBA TV, NBA.com, the NBA App and NBA League Pass.
The NBA has created one of the largest social media communities in the world, with 2.1 billion likes and followers globally across all league, team and player platforms.
NBA Cares, the NBA's global social responsibility platform, partners with renowned community-based organizations around the world to address important social issues in the areas of education, inclusion, youth and family development, and health and wellness.
About Setanta Sports Philippines
Setanta Sports is an international sports broadcaster that has operated premium sports TV and OTT services for over twenty years. Setanta Sports has in the past owned channels and successfully broadcast sports content on every continent with the exception of South America.
Currently, Setanta Sports has operations in Eurasia and the Philippines. In Eurasia, Setanta Sports is the no. 1 sports broadcaster with its linear TV and OTT platforms available across fourteen countries.
Since launching its OTT platform www.setantasports.com in the Philippines, Setanta Sports has built a strong rights portfolio across a variety of sports including soccer, basketball, darts, snooker, pool and martial arts.