The 2022 tennis season saw two completely new faces at the top of the ATP rankings: Daniil Medvedev and Carlos Alcaraz.
Some players also made noticeable progress and advanced quite a bit in terms of position. Casper Ruud and Stefanos Tsitsipas had very real chances to move to first place.
However, in the end, it was Carlos Alcaraz Garfia who finished this year's season as the number one. The youngest tennis player in history to ever do that.
Will the Spaniard be able to maintain his position next year? Will we have more new faces and surprises? Or well-known people will be back on track?
Review three main favorites.
Stefanos Tsitsipas
Stefanos Tsitsipas had the chance to take first place in the world ranking in the 2022 season. A wonderful chance was created for him at the US Open. But he was eliminated from the competition in the first round with a sensational defeat.
Then there was a chance in the ATP finals to try again to overtake Alcaraz, but the Greek lost the group stage decider against Andrey Rublev.
It makes sense that skepticism still lingers about whether Stefanos will have the strength to become better than Djokovic, Nadal, or Alcaraz.
However, the fact remains that he has steadily maintained his place in the top five and still has ambitions to become the first Greek no.1 in history. At the moment, Tsitsipas is 1300 points behind Alcaraz.
Soon after the start of the new season, Tsitsipas will face a great challenge: he has a semi-final to repeat at the Australian Open. Instead, there are the Sunshine Masters ahead, where he has failed to create anything memorable this year. And it is in America where he will have a great chance to gain some points.
Stefanos himself is convinced that he has the potential to reach the top of the ranking:
"I strongly believe that I can become number one one day. Honestly, I'm not in too much of a hurry. I see the bigger picture ahead, in the long run. I have many new challenges for the upcoming season. If I succeed in all this, my family, my country and I will be proud of it. I shouldn't get too carried away thinking about it. I'm fine without it, but if it ever happens in my career, I'll be very happy,"

– Stefanos Tsitsipas.
Casper Ruud
Casper Ruud is a player who would hardly be considered a candidate as a ranking leader at the beginning of the 2022 season.
Although the Norwegian was already a member of the top 10 that time, there were serious doubts as how well he would be able to compete outside clay courts.
It's safe to say he's dispelled that doubt: Ruud reached the Grand Slam finals on two different surfaces, as well as playing in the final of one of the fastest conditions tournament this year (ATP Finals), and we saw him in the final of the Miami Masters.
Like Tsitsipas, Casper Ruud has a new, bigger hurdle ahead of him: he has lost all four final matches, managing to win just one set. He failed to win against a member of the top three out of eight attempts, giving up twenty out of twenty sets.
Ruud, who would be on top of the rankings if had he won the US Open final this year, says he is surprised by his achievements himself.
However, he is still motivated and eager to achieve even more in the 2023 season. Based on what he has achieved this year, he has the potential to reach even higher heights.
During the ATP Tour finals in Turin, Toni Nadal made an exciting comment about the Norwegian:
"He improves every year. When he came to the academy, he never imagined that he could become number two one day. I always watch his matches and he is a great player. He can be number one."

– Toni Nadal.
Casper Ruud will have a good chance to return to the battle for no.1 position at the start of the 2023 season. He completely missed the Australian Grand Slam this year due to injury, therefore, playing each round will be an additional point for him. At the moment, the Norwegian is 1000 points behind Carlos Alcaraz.
Holger Rune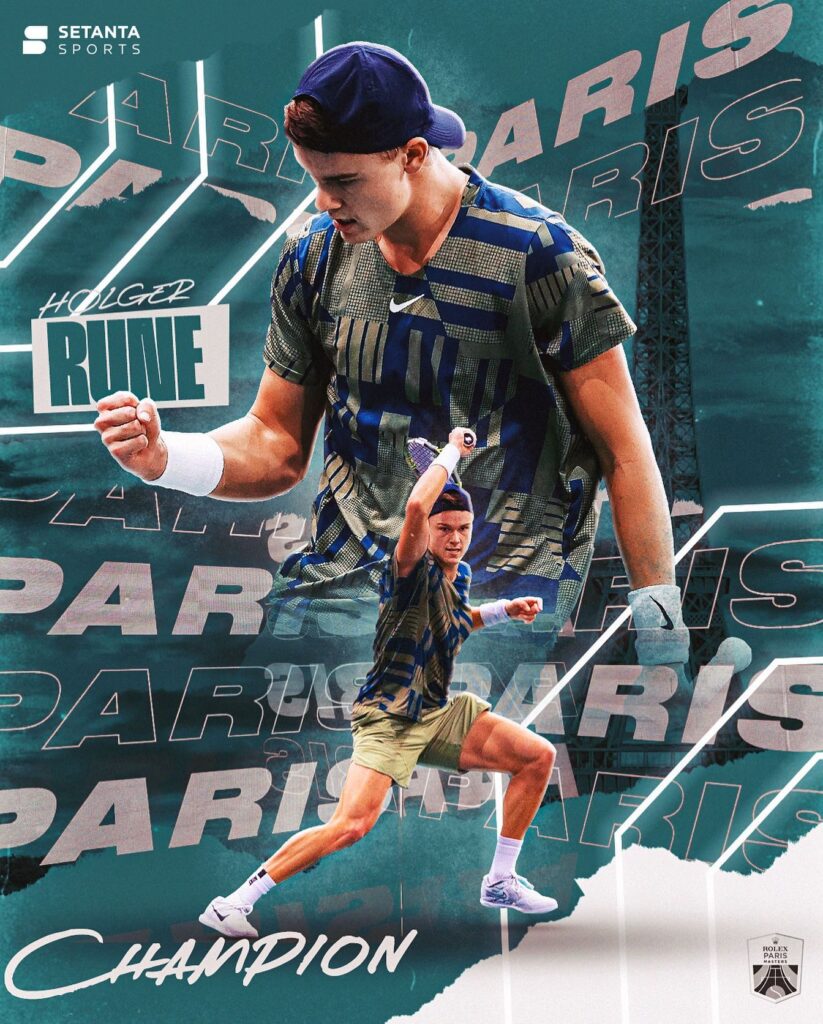 Holger Rune has never shied away from revealing his ambitions.
The 19-years-old tennis player closed this year with an impressive result: he won 19 of the last 21 matches and even defeated Novak Djokovic in the final of the Paris Masters.
During the tournament, he defeated five members of the TOP 10, which has never happened in any other tournament except for the ATP Finals.
At the start of 2022, Rune was holding the 103rd position in the rankings, and today he is number 11. According to him, his goal for the next year is to become number one:
"I have already beaten almost all members of the top ten, including no. 1. I know what I need to improve on, and that's why I'm going to work hard during the pre-season. My goal is not to become better than Carlos, my goal is to become the best,"

– Holger Rune.
Rune does not lack confidence. And if he can keep up the momentum he's gained, he'll have his chances in 2023. In terms of points, he is still a lot, 4000 points far from Alcaraz. To close this gap, Danish will need to advance in the deep stages of Grand Slams and Masters.
Seven-time Grand Slam champion and tennis expert Mats Wilander has an ambiguous opinion about Rune:
"It is dangerous when a player is so open about his desire to become world number one. But if it motivates him, let him give himself a ride,"

– Mats Wilander.
If Holger Rune can achieve his target by 2023, he will join Carlos Alcaraz as one of the youngest no. 1 in history.