24-year-old Belarusian tennis player Aryna Sabalenka wins the first Grand Slam title in her career.
In the women's final of the 2023 Australian Open, Sabalenka defeated Kazakhstan's Elena Rybakina in three sets, 4:6, 6:3, 6:4.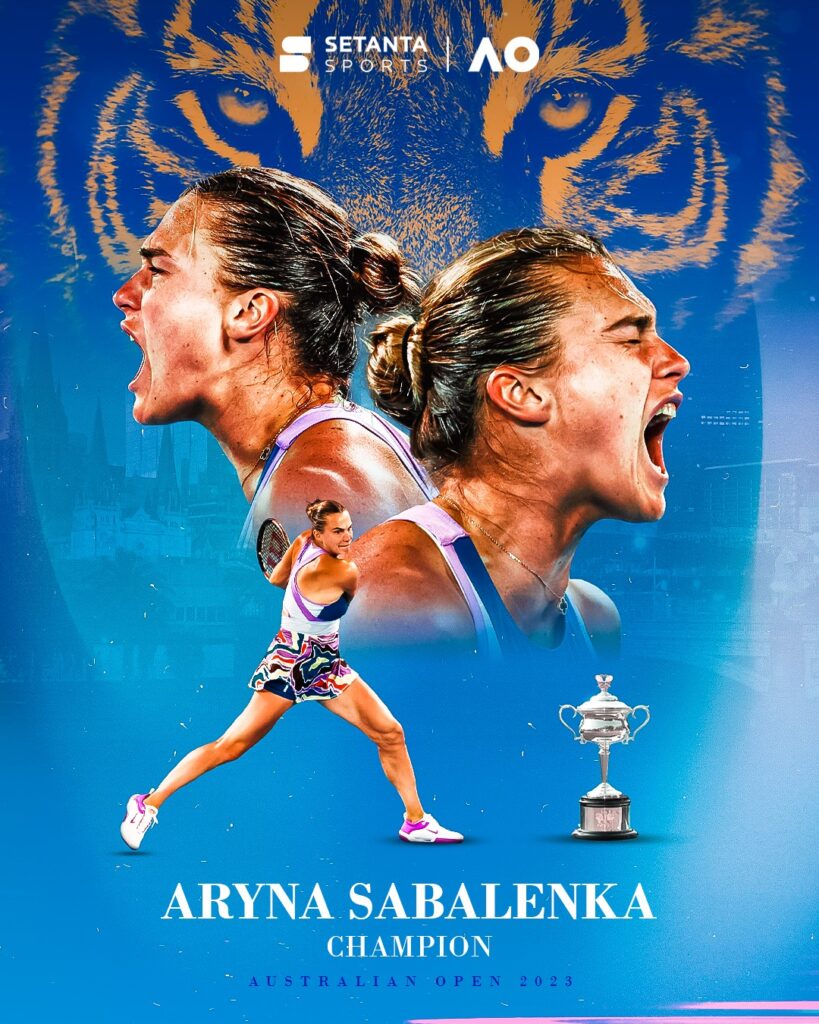 The match was going on with a temporary advantage. In the beginning, Rybakina was more active and accurate. She won the first set with one break difference.
Belarusian improved a lot from the second set. She put her fiery game on her opponent and forced her to make mistakes.
The decider came out the most intense. It was the seventh game when Sabalenka finally managed to break Kazakh.
Sabalenka had some problems while serving for the tournament. She was was so nervous she made a double fault on the first championship point. However, in the end, she closed the match with her fourth attempt.
Aryna Sabalenka managed to defeat Rybakina already for the fourth time. Elena herself has never won against Belarusian.
Aryna became the 58th Grand Slam champion in the open era of women's tennis.
As for Rybakina, she served 54 aces throughout the tournament. This is the highest score in the history of the Australian Open and WTA.