According to the Australian, if he can one day win the Grand Slam title, he will end his tennis career.
Controversial Nick Kyrgios managed to win his debut Grand Slam in 2022. However, it was in doubles in his native Australia with his long-time friend Thanasi Kokkinakis.
Kyrgios is one step closer to the title in singles this year. He reached the final of Wimbledon, where Novak Djokovic rose to the front.
Also, he had a good chance of success at the US Open, but he ended up losing to Karen Khachanov in the 1/4 finals.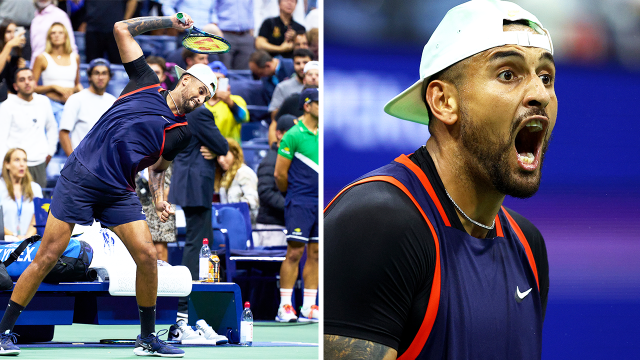 "Everything becomes more stressful"
Still, the Australian star is shining brighter than ever at the moment. Disappointed by his loss at the US Open, Kyrgios promised his fans that he will do everything to achieve bigger goals next year.
Nick is indeed grateful for the success he has earned in 2022. However, it was a very stressful period for him, so he is not sure how strong he will be to do it all again.
"I hope one day I will be able to win the Grand Slam, after which I will just finish my career."

"This season, I worked very hard and disciplined. The more you achieve, the more people ask. That's why everything becomes more stressful."

– Nick Kyrgios.
In the end, the Australian is satisfied with his season. As he says, he felt good on and off the court and had a good time.