The 9-time Australian Open champion continues to fight for another triumph.
After a 3-hour battle, Novak Djokovic defeated the 191st-ranked Enzo Couacaud (6:1, 6:7, 6:2, 6:0).
The final part of the second set turned out to be the tensest, where Nole was seriously bothered by an injury on his left leg.
27-year-old Couacaud, who stood on such a big stage for the first time, managed to take advantage of the opponent's discomfort and restore the balance between the sets.
However, Novak did not panic. In the third set, he used his superpowers, winning 12 out of 14 games and leading the match to a quick victory.
In front of the physically improved Djokovic, Couacaud could not do much.
After the match Nole was asked about his foot:
"To tell the truth, the condition of the leg is not very good. I follow the process day by day. There was more discomfort in today's match compared to the previous one. That's all I can say."

"Here I already depend on God and the physio. Let's see what will happen, I hope I will be able to recover".

– Novak Djokovic.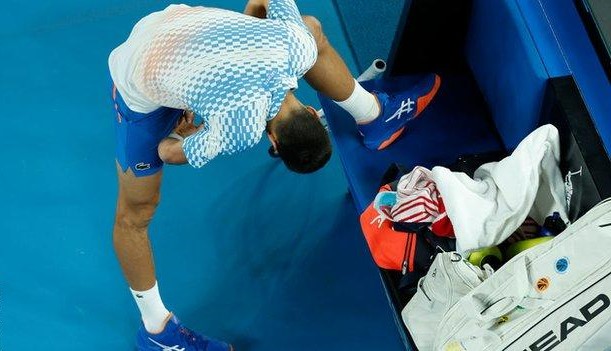 As a result, Djokovic remains unbeaten in Australia after 2018. In the current season, he has already won the seventh match.
He started this year at the 250-point tournament in Adelaide. It was there, in the semi-finals, against Medvedev, that he got an injury that is bothering him now.
Djokovic's opponent in the third round of Australian Open will be Grigor Dimitrov. Nole leads their head to head series 9-1.