At the Rod Laver Arena in Melbourne, 9-time Australian Open champion Novak Djokovic received a warm welcome from the local fans.
There is less and less time left before the start of the season's first Grand Slam. After winning the title in Adelaide, Novak decided to take a short break and continue his preparation.
As part of the preparations, Djokovic took part in a charity match, where his opponent on the court was Nick Kyrgios.
Novak and Nick actively took care of entertaining the audience. The match was full of show elements: Djokovic's dance, Kyrgios' funny lines, etc…
The exhibition match ended with Kyrgios' victory.
After the match, Novak Djokovic thanked the fans for their warm welcome:
"This is the court and the stadium which is connected to the most important memories of my tennis career."
"I won my first Grand Slam title right here in 2008. 15 years have passed since then. Today I am still here, playing at the highest level. I am grateful to everyone."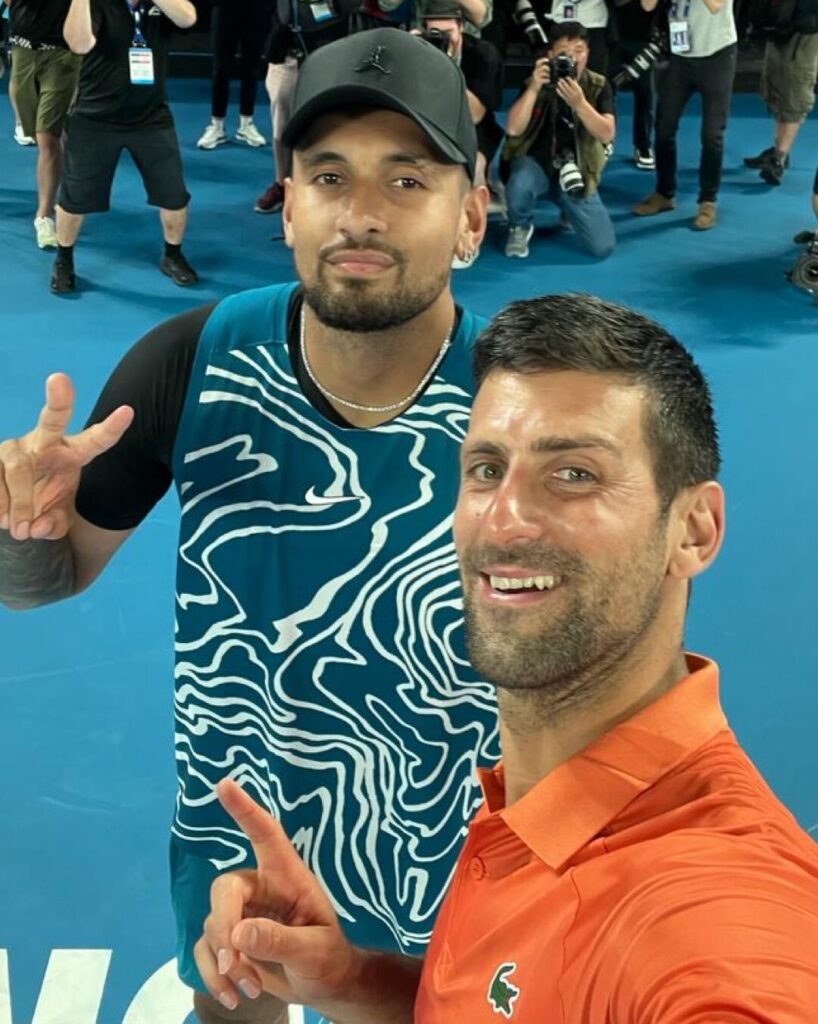 The last time these two tennis players faced each other was in last year's Wimbledon final. Serbian won that match convincingly and won the 21st major title in his career.
The Australian Slam will start on January 16 and end on January 29.