Zlatan Ibrahimovic announced his retirement from football in an emotional press conference. The announcement came as a shock to many fans around the world who have followed the Swedish superstar's career for over two decades.
Ibrahimovic, who is widely regarded as one of the greatest players of his generation, cited his age and desire to spend more time wth his family as the reasons for his retirement. He expressed gratitude to his fans, teammates, and coaches for their support throughout his career.
What did Zlatan say – retirement reason
"I have achieved everything I wanted to achieve in football," Ibrahimovic said. "I have won titles, broken records, and played for some of the best clubs in the world. But now it's time for me to step away from the game and focus on my family."
"This thought about retirement of football I did not tell anyone. When I spoke to the club, I said let's do something for the last match, to make it an special moment, but the club did not know my final decision.

I wanted to thank you for being patient with me. Now you will have less work and less to write positive or negative things about me. I am joking. Thanks again. From tomorrow, I am a free man.

It has been a long career. I am proud with what I have done. I am glad and proud that my career lasted so long. I want to thank everyone around me that gave me the strength and the adrenaline and the passion to continue.

Today, it was my last day as professional football player. I want to thank AC Milan for everything they did for me. "

Zlatan Ibrahimovic
Ibrahimovic's retirement marks the end of a remarkable career that spanned over 20 years. He began his professional career with Malmo FF in 1999 before moving on to play for top European clubs such as Ajax, Juventus, Inter Milan, Barcelona, PSG, Manchester United, and LA Galaxy.
"Like I said, if it this would have happened three months ago I'd have panicked. The journalist asked me about the future and if I was retiring I was in panic… today, I accepted it and I am ready.

It is a bit sad, obviously, this has been my entire life. Football made me a man. It helped me to meet people that normally I'd have not meet. I've travelled all the world thanks to football.

All thanks to football. For AC Milan, it is so emotional. AC Milan made me happy. The second time they give me real love. I felt so much at home since my first day back."

Zlatan Ibrahimovic
Throughout his career, Ibrahimovic was known for his skill, strength, and scoring ability. He won numerous titles and awards, including 11 league titles in four different countries, and is the all-time leading scorer for the Swedish national team.
Zlatan Retirement – A Look Back at His Football Journey
Ibrahimovic was born on October 3, 1981, in Malmo, Sweden. He began playing football at a young age and quickly showed promise as a talented striker. He made his professional debut in 1999 with Malmo FF and quickly caught the attention of scouts from top European clubs.
Rise to Fame
In 2001, Ibrahimovic signed with Dutch club Ajax, where he quickly established himself as one of the top young players in Europe. He won two Eredivisie titles with the club before moving on to Juventus in 2004.
Ibrahimovic's time at Juventus was short-lived, as the club was stripped of their Serie A title due to a match-fixing scandal. He then moved on to Inter Milan, where he became a fan favorite and won three consecutive Serie A titles.
International Success
Ibrahimovic also had a successful international career, representing Sweden in multiple World Cup and Euro tournaments. He scored 62 goals in 116 appearances for his country, making him the all-time leading scorer for Sweden.
Late Career
In 2016, Ibrahimovic signed with Manchester United and helped the club win the Europa League title in his first season. He then moved on to LA Galaxy in 2018, where he continued to impress fans with his skill and leadership.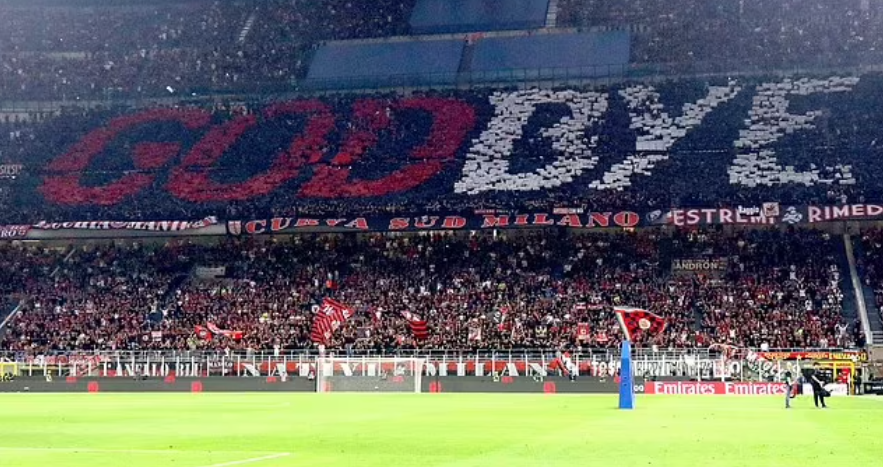 Life Off the Field
Off the field, Ibrahimovic is known for his bold personality and outspoken nature. He has been involved in numerous charitable causes and has used his platform to advocate for social justice issues.
Legacy
As Ibrahimovic ends his football career, he leaves behind a legacy as one of the greatest players of his generation. His skill, passion, and dedication to the sport have inspired fans around the world and cemented his place in football history.