The Europa League final between Seville and Roma is set to be an exciting match-up between two top European football clubs. Sevilla has chance to coup 7th Europa League trophy, but Jose Mourinho has never lost the final of European tournament.
Jose Mourinho, born José Mário dos Santos Félix Mourinho, is a renowned Portuguese professional football manager and former player. He was born on January 26, 1963, in Setúbal, Portugal. Mourinho is widely regarded as one of the most successful and charismatic managers in the history of football.
Childhood of Jose Mourinho
His father, Félix Mourinho, was a former professional football player and coach, which had a significant influence on Mourinho's early exposure to the sport. Growing up in a football-oriented household, Mourinho developed a deep passion for the game from an early age.
As a child, Mourinho was known to be competitive and determined. He showed great enthusiasm for playing football and exhibited a strong work ethic even in his formative years. Mourinho's father played a crucial role in nurturing his love for the sport, often taking him to matches and training sessions.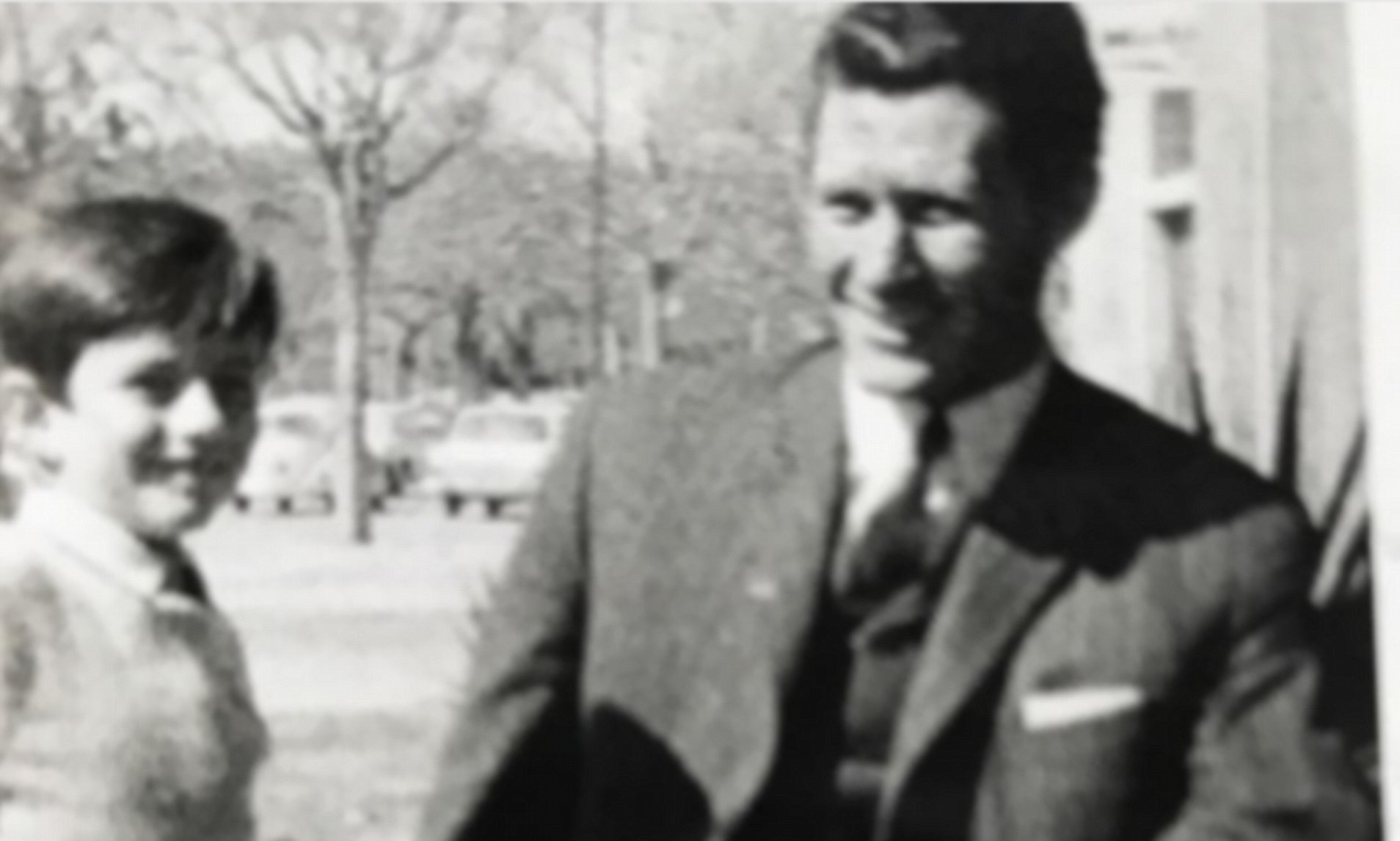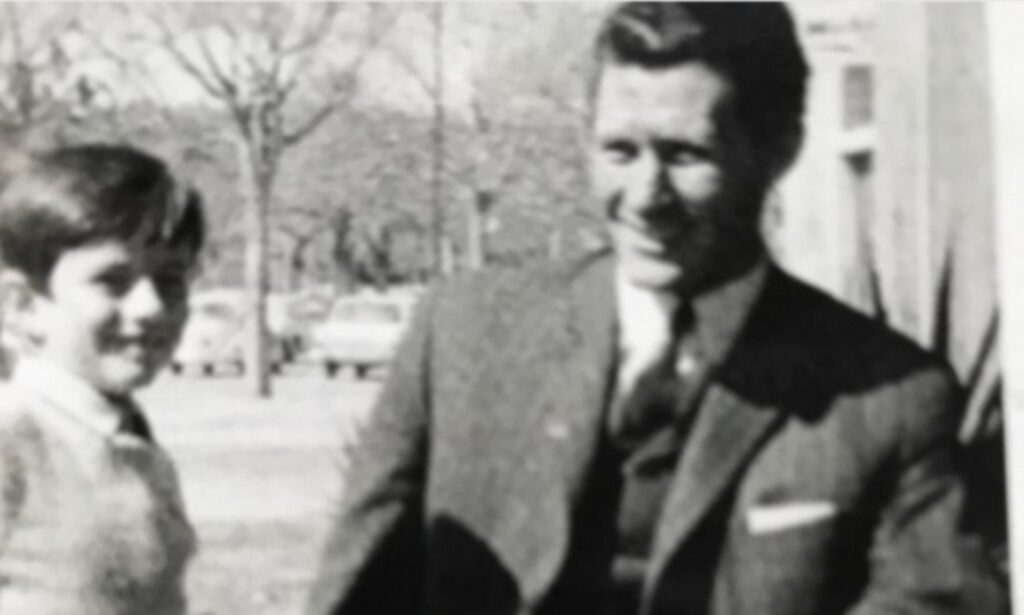 Despite his passion for playing, Mourinho realized at a relatively young age that his talents lay more in coaching and managing teams rather than playing on the field. This early self-awareness set him on the path to pursue a career as a football coach, focusing on the tactical and strategic aspects of the game.
Mourinho's childhood experiences likely shaped his character and influenced his managerial style. He learned the value of discipline, hard work, and attention to detail from an early age. These qualities would later become prominent features of his coaching philosophy.
While specific details about Mourinho's childhood are not widely available, it is evident that his upbringing in a football-oriented family and his own passion for the sport played a significant role in shaping his future career as one of the most successful and well-known football managers in the world.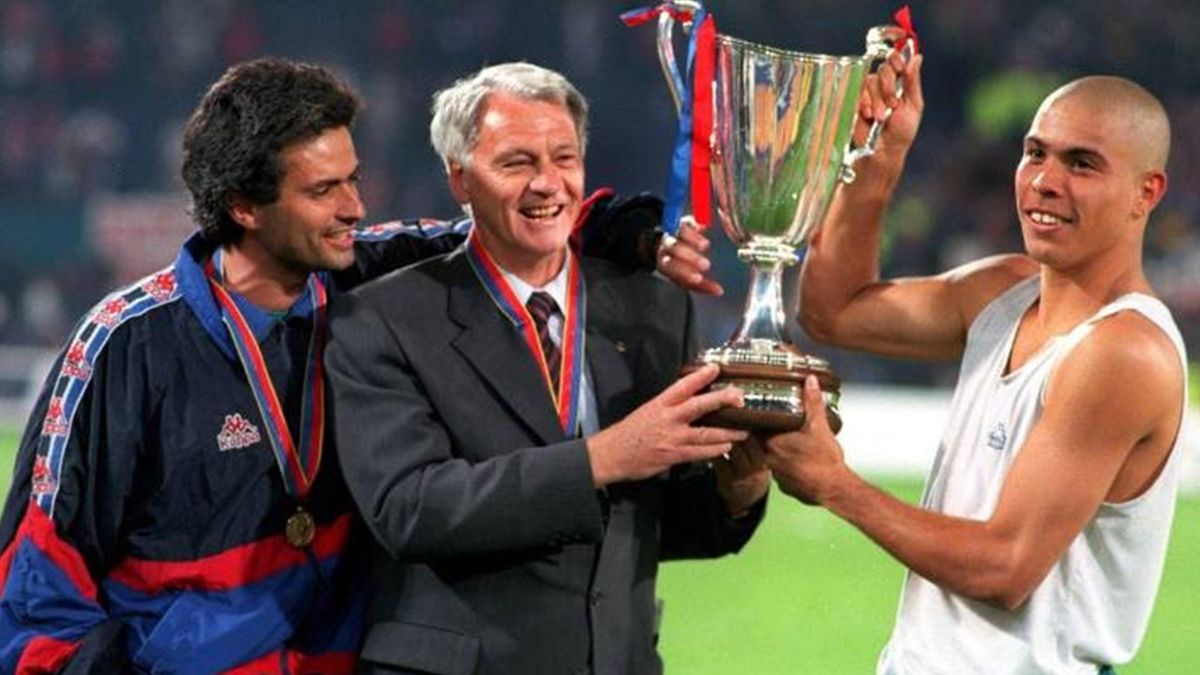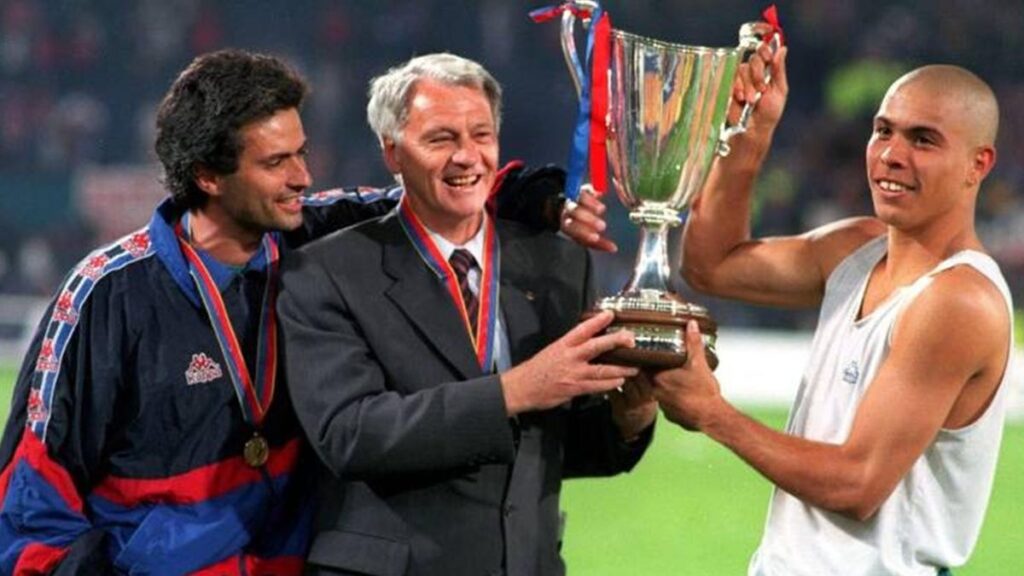 Beginning of the coaching career
Jose Mourinho began his coaching journey in the late 1990s, working as an assistant coach at various Portuguese clubs. He gained recognition for his analytical skills and tactical knowledge, catching the attention of some of the top clubs in Europe. Mourinho's big break came in 2000 when he was appointed as the head coach of Benfica in Portugal.
Porto
In 2002, Mourinho's managerial career soared to new heights when he took charge of FC Porto. He achieved remarkable success during his time at the club, winning the UEFA Cup (now Europa League) in 2003 and the UEFA Champions League in 2004. His tactical brilliance and motivational skills were widely praised, and Mourinho earned a reputation for his ability to mold teams into formidable units.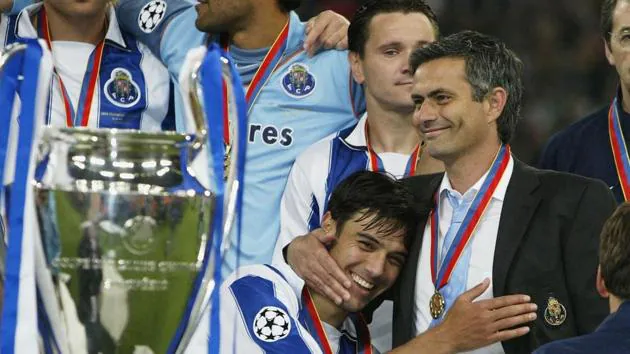 Chelsea
After his successful spell at FC Porto, Mourinho attracted the attention of top European clubs. In 2004, he joined Chelsea FC in England and immediately made an impact. Mourinho led Chelsea to back-to-back Premier League titles in 2005 and 2006, breaking the dominance of Manchester United and Arsenal. He also won domestic cup competitions with the club, including the FA Cup and the League Cup.
Inter Milan
In 2008, Mourinho moved to Inter Milan in Italy, where he enjoyed further success. In his first season, he secured a historic treble, winning the Serie A title, the Coppa Italia, and the UEFA Champions League. Mourinho became the third manager to win the Champions League with two different clubs (after Ernst Happel and Ottmar Hitzfeld), cementing his status as one of the best managers in the world.
Real Madrid
After leaving Inter Milan in 2010, Mourinho managed Real Madrid from 2010 to 2013, winning the La Liga title in 2012 and the Copa del Rey. He then returned to Chelsea for a second spell in 2013, guiding the team to another Premier League title in 2015.
Throughout his career, Mourinho gained a reputation for his charismatic personality, confident demeanor, and occasional controversial statements. He became known as "The Special One," a nickname he gave himself during his first press conference at Chelsea, highlighting his belief in his own abilities.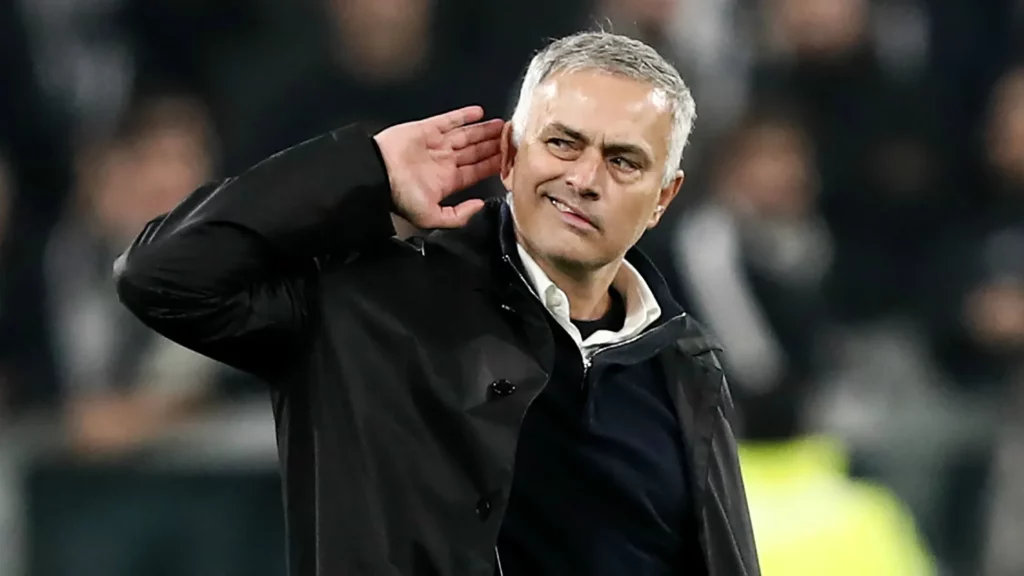 Manchester United
Mourinho has also managed other prominent clubs, including Manchester United from 2016 to 2018 and Tottenham Hotspur from 2019 to 2021. While his tenure at Manchester United brought some success with the UEFA Europa League and the League Cup, his time at Tottenham was comparatively less fruitful.
In addition to his club management career, Mourinho has also worked as a television pundit and football analyst. He has been recognized with several prestigious awards, including multiple FIFA Coach of the Year and UEFA Manager of the Year titles.
Jose Mourinho's life story is one of a passionate and successful football manager who has left an indelible mark on the sport. His tactical acumen, ability to inspire players, and charismatic persona have made him a prominent figure in the footballing world.
Roma
Jose Mourinho was appointed as the manager of AS Roma in May 2021. He officially took over the position at the start of the 2021-2022 season. Mourinho has been tasked with bringing success to the club and has made some notable signings, including Tammy Abraham from Chelsea.
Under Mourinho's leadership, Roma has had a mixed first season. The team has had some impressive victories, but has also suffered some disappointing losses. In October 2021, Mourinho was sent off during a match against Napoli and publicly criticised his squad players following a humiliating 6-1 defeat to Bodo.
Despite these setbacks, Roma won the Europa Conference League final in May 2023, which Mourinho described as a "fantastic achievement" for the club.
This was a historic achievement for Mourinho, as he became the second manager to win five major European titles after Giovanni Trapattoni. Roma beat Feyenoord in the final, with Nicolo Zaniolo's first-half goal being the difference.
Now he has a chance to win back to back European titles in Budapest. Winning Europa League will guarantee to Roma next season Champions League spot.
The future with PSG?
There have been rumors circulating about Jose Mourinho potentially joining Paris Saint-Germain (PSG) as their new coach. However, Mourinho himself has denied these rumours, stating that he is committed to his current team, AS Roma.
Despite Mourinho's denial, some reports suggest that PSG's sporting director, Luis Campos, has already been in contact with Mourinho's agent, Jorge Mendes, about the possibility of Mourinho taking over as PSG's coach.
It remains to be seen whether Mourinho will end up at PSG, but the rumors suggest that he could be a strong candidate for the job if he decides to leave Roma.
Sevilla vs Roma – Where and when the final takes place
The final will be held as Puskás Arena in Budapest, Hungary, which has a capacity of 67,215. The stadium, which was opened in November 2019, hosts Hungarian national team matches and domestic cup finals.
Match will be held on 31th of May and formal host will be Spanish side.
Where can I watch Sevilla vs Roma
The final match of Sevilla vs Roma can be watched on setantasports.com and Setanta Sports TV channel in Georgia and Moldova.
The final in Budapest, Puskas Arena starts at 23:00 Georgia time and at 22:00 Moldova time.
Offer from setantasports.com – Promocode May23
We have an offer our readers. If you buy one month subscription on setantasports.com you'll get additional two months for free.
To use the offer 1+2 you have to use promo code May23 while registering on setantasports.com.