Pelly Ruddock Mpanzu becomes a pioneer with a remarkable achievement. On a memorable Saturday afternoon at Brighton, Luton Town's talented midfielder, Pelly Ruddock Mpanzu, etched his name into the annals of football history.
The 29-year-old achieved a remarkable feat that may stand unparalleled: he became the first player ever to represent the same club in all five divisions of English football – The Conference, League Two, League One, Championship, and the Premier League.
Pelly's journey has not been without its fair share of criticism, but the tide began to turn in his favor last season under the guidance of new manager Rob Edwards, who took the reins after Nathan Jones' departure. Injury-free and with renewed focus, Pelly's game reached new heights, earning recognition from even his harshest critics.
The Premier League presents a formidable challenge for all members of Luton Town Football Club, and Pelly understood the need to elevate his performance once again.
During the match at the American Express Stadium, Pelly displayed moments of brilliance, although there were instances where he seemed to momentarily fade from the action.
Regrettably, Pelly made a crucial misstep that resulted in Brighton's third goal. Instead of opting for a safer clearance, he attempted an alternative approach that inadvertently turned into a perfectly placed pass for the opposing striker to score. With a profound sense of remorse, Pelly held his head in his hands, fully aware of his mistake.
As Pelly now sets his sights on the future, he and his teammates deserve recognition for their contributions to the club. This is an opportune moment to congratulate Pelly on his record-breaking accomplishment and wholeheartedly support him as he continues to strive for success.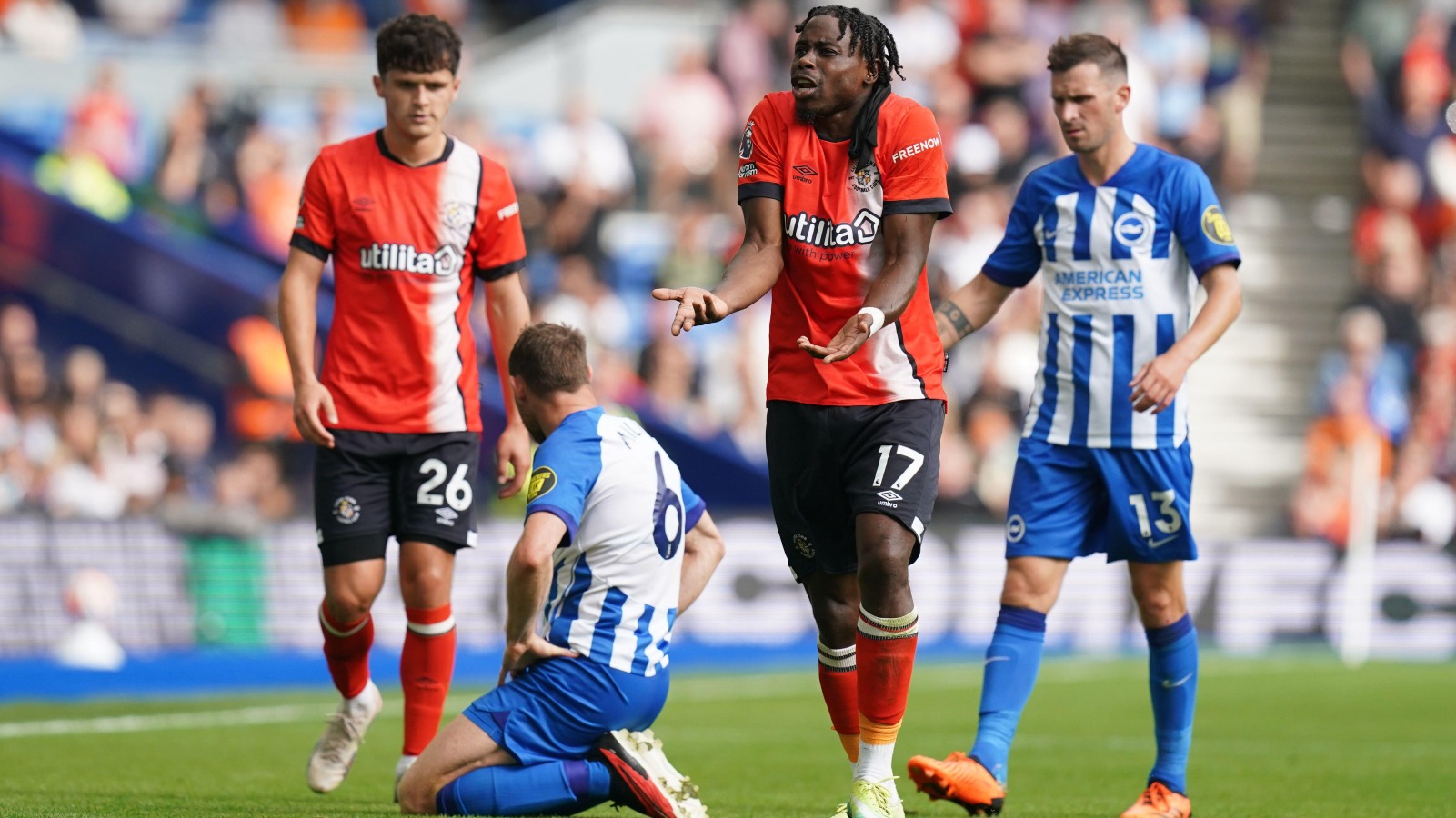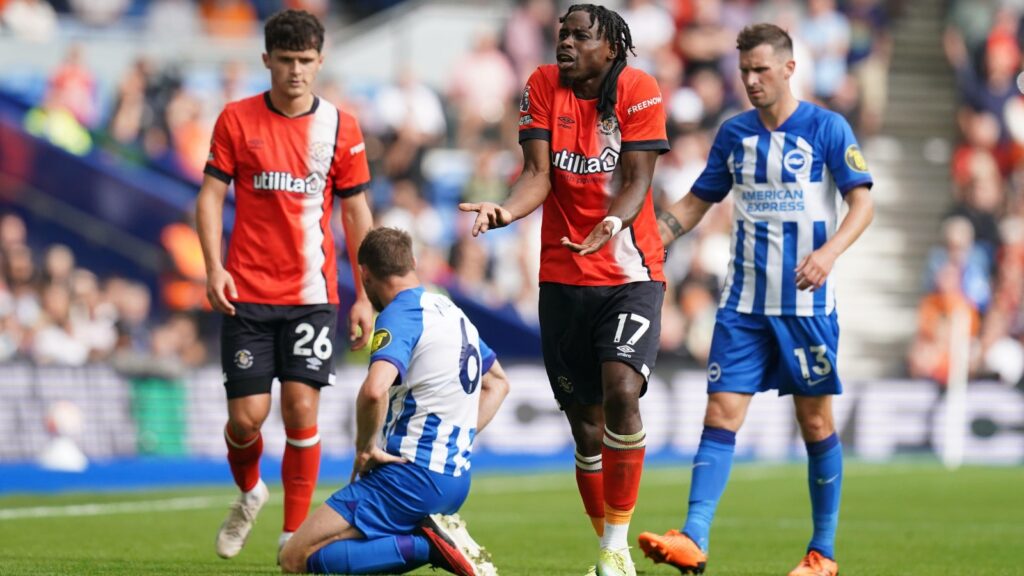 Pelly Ruddock Mpanzu's Career
Born and raised in London, Pelly Ruddock Mpanzu was destined to make his mark in the world of football. His journey began with the youth team at Boreham Wood before catching the attention of West Ham United, where he made an impressive debut for the first team in 2011.
In 2013, Mpanzu was loaned out to Luton Town, a Conference Premier club at the time. It didn't take long for his natural talent and hardworking nature to shine, catching the eye of Luton's manager, John Still. Mpanzu quickly became an integral part of the team's success, prompting Still to express his desire to secure Mpanzu's permanent signing.
In 2014, Mpanzu signed a two-and-a-half-year deal with Luton, solidifying his place in the team. His contributions were vital as he helped Luton win the Conference Premier title and secure promotion to League Two.
However, Mpanzu faced his fair share of challenges along the way, including multiple injuries, one of which was a rare calcification of the hamstring muscle that kept him sidelined for a significant period.
Nevertheless, Mpanzu refused to let these setbacks define him. With a relentless work ethic and determination, he made a remarkable recovery and returned stronger than ever.
His efforts played a crucial role in guiding Luton to back-to-back promotions, culminating in their promotion to the Championship in 2019. Mpanzu's exceptional performances earned him recognition, as he was included in the Championship Team of the Season for 2020-21.
On January 28, 2023, Mpanzu etched his name in the club history books once again, playing his 350th match for Luton in a 2-2 draw against Grimsby Town in the FA Cup.
Off the pitch, Mpanzu proudly represents the Democratic Republic of Congo national team, having been called up to participate in a pair of friendlies in June 2021. His playing style has been lauded, with descriptions of a powerful box-to-box midfielder displaying inexhaustible energy. Such versatility allows Mpanzu to excel both as a center-back and in midfield.
The non-league players who rose to Premier League
There are a fortunate few who have managed to overcome this setback and make their way back to the pinnacle of English football.
Joe Aribo
Michail Antonio
Max Kilman
Chris Smalling
Ashley Williams
Tyrone Mings
Steve Finnan
Jamie Vardy
Jimmy Bullard
Ian Wright
Yannick Bolasie
Pelly Ruddock Mpanzu