In recent sporting developments, English midfield maestro Declan Rice has expressed his happiness over his move to Arsenal and is eagerly anticipating the prospect of winning silverware with his new team.
The former West Ham player was recently transferred to the Gunners in a staggering £105 million deal.
Declan Rice – Get Arsenal back to where they belong
"I think it was a desire and vision to get Arsenal back to where they belong really, to be part of a squad and a team that wants to challenge again, that really meant a lot to me and in terms of the way I see football, the way I want to be perceived.

I think it was just the feeling I had, real good feeling in my gut, that it was the right decision, the right choice, and so far I've only been here like 10 days but, I feel like that choice has paid off already.

I feel so happy here, feel so at home. Don't feel like the new person at all, obviously we're only in pre season, the season hasn't even started yet, and I've got this feel good factor so, yeah that's the reason why I joined Arsenal, there's so many good factors about the club."

Declan Rice
Rice was on the radar of Arsenal's head coach, Mikel Arteta, as his primary acquisition target. In a move that beat out competition from the reigning Premier League champions, Manchester City, Arsenal managed to secure Rice's signature, consequently establishing him as the highest-priced British player in the sport's history.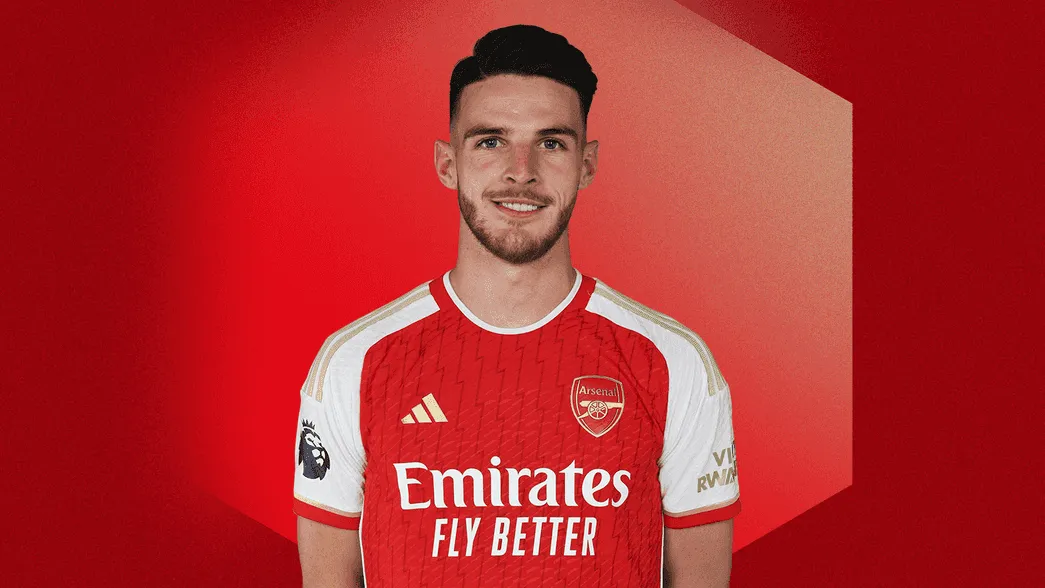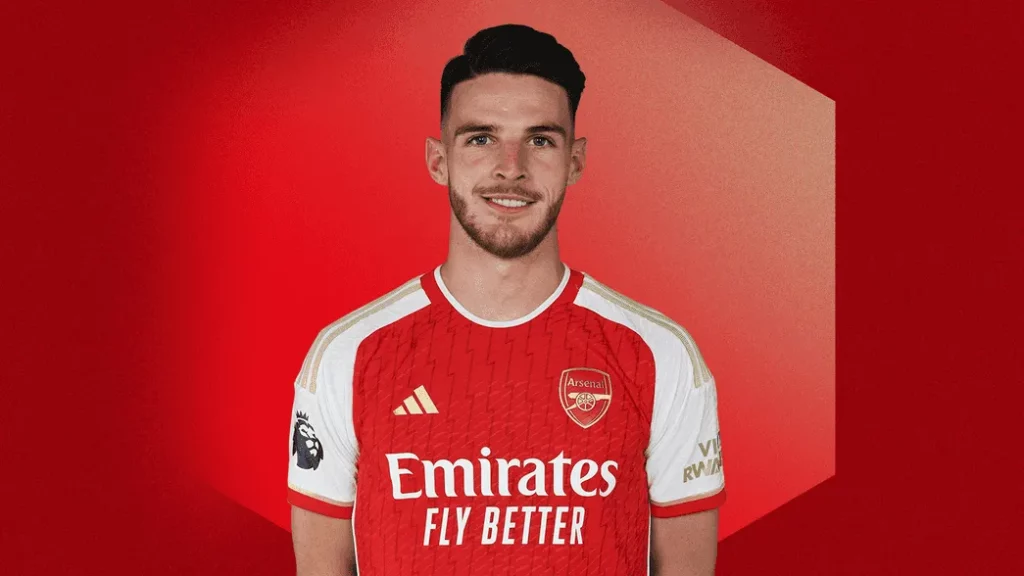 Following his transition to The Emirates, Rice shared his first public statements as a Gunner.
The England international is convinced he has made an astute career move, asserting that his decision to part ways with West Ham was the correct one. He further revealed that he has already found a sense of belonging with Arsenal.
Declan Rice about Champions League football
"I think it's gonna be the best, the pinnacle of football. When you're a kid, you want to become a footballer.

Not many players get to play in the Champions League so now, this year getting that chance to put on a shirt and hear that Champions League anthem, is gonna be so special.

In football, you only get one opportunity to do great things, to join great clubs, and that's what the case was with Arsenal, and I feel like it's a club that deserves to be in the Champions League, deserves to have the big nights so, can't wait to experience it."

Declan Rice
In the meantime, Arsenal continues to fine-tune its squad during the pre-season period, with a friendly against Spanish powerhouse Barcelona lined up for Wednesday in Los Angeles. This provides Rice with another opportunity to blend in with his new teammates and demonstrate his worth.
Arsenal will kick off the 2023/24 Premier League season at home against Nottingham Forest on the 12th of August. Fans can catch all the action of the match, and indeed the entire season, live on setantasports.com.