The NBA has renamed the MVP Trophy (Most Valuable Player of the Season) in honor of Michael Jordan.
On Tuesday, the league unveiled six awards honoring NBA legends. In addition, the company renamed five trophies at the end of the year, with the MVP trophy now called the Michael Jordan Trophy.
The new award will be 23.6 inches tall and weigh 23.6 pounds, in honor of Jordan's game number, and NBA Finals wins.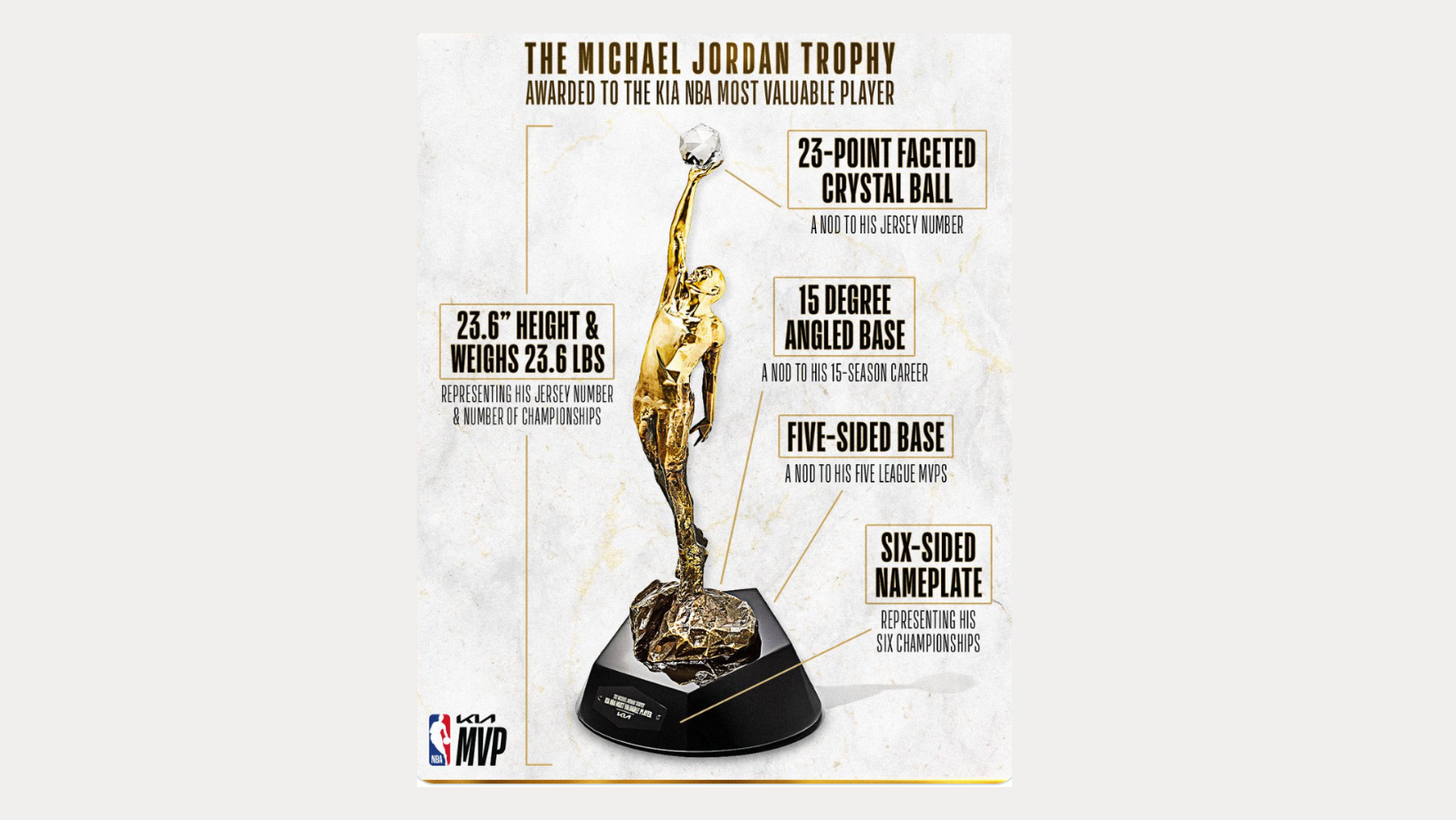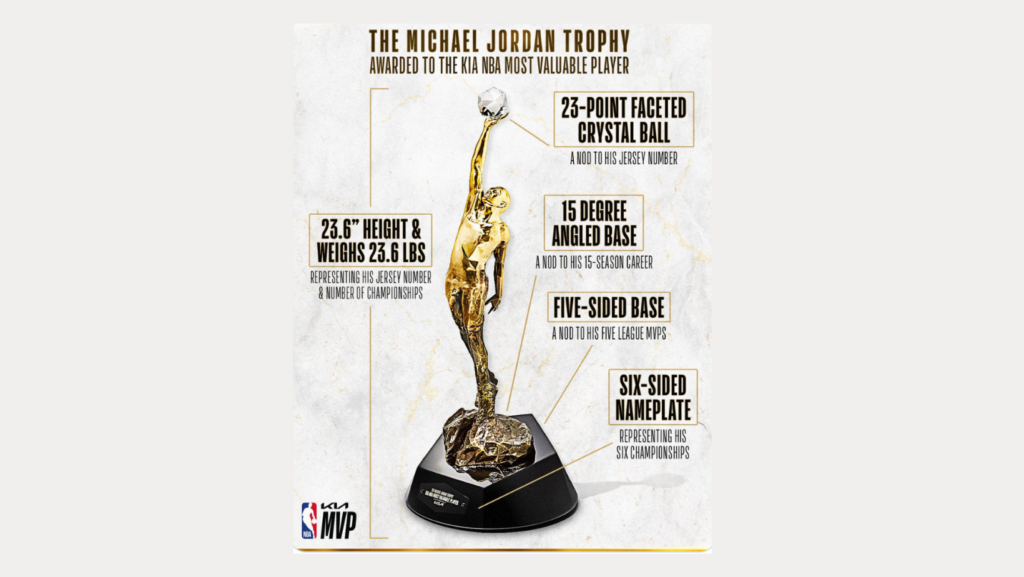 "Our new trophy collection is dedicated to some of the greatest and most influential players in NBA history," said NBA Commissioner Adam Silver. "By honoring the best players in the league each season, we pay tribute to the legends behind these prestigious awards."
MVP is just one of five renamed NBA awards at the end of the season.
The best defender will be awarded the Hakeem Olajuwon Award. The newcomer will get the Wilt Chamberlain trophy. The sixth player will be honored with the John Havlicek Prize. The Most Improved Player of the Year will go to the George Mikan award.
This season, the NBA is introducing an award for the best clutch player named after Jerry West.